iPad Pedestal Stand
$109.99 Buy Now
iPad Pedestal Stand
CTA Digital
 Pedestal is a convenient way to enjoy apps, eBooks and videos or just browse the Internet. You won't miss a thing with the iPad Pedestal Stand. Your iPad slides and snaps right into the padded stand. Best yet, the toilet paper roll holder is optional. That's right, you can use CTA's Digital Pedestal anywhere you need it; even the bathroom. Your iPad can easily be adjusted to any angle or position. Any orientation is possible with the 10 inch bendable gooseneck metal tube. The heavyweight base gives unsurpassed stability and security for a strong hold.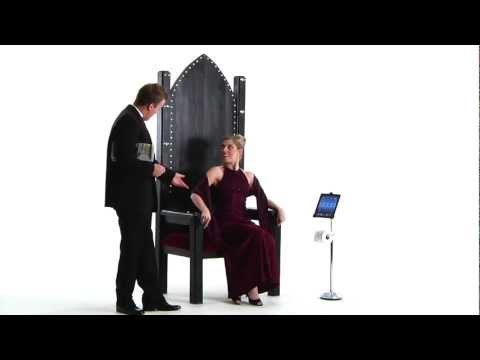 The CTA Digital Universal Pedestal Stand is also available.
More by CTA Digital
What People are Saying
The CTA Digital Pedestal should be mandatory in every household. It actually saved my life. I had slipped in the bathroom and couldn't get up. I clutched the iPad Pedestal Stand and sent out a distress call on Skype. Thankfully my grandmother answered and called 911. I have purchased a CTA Digital Pedestal for all the members of my family.
Brilliant device! I replaced my clumsy TV tray with the CTA Digital Pedestal. And better yet, it matches my bathroom décor. Now I can make my calls on Skype hands free rather than juggling my cell phone.
Details
The CTA Digital Pedestal Toilet Paper Holder is 7.5 x 7.5 x 32 inches and weighs 7.2 pounds.